Have you ever shown a property to generate a sale? Then you know how the industry works and the time and effort it takes to close that sale.
Business is changing quite rapidly and although this is being forced onto us, we are all very good at adapting and the use of this technology is key to this change.
When showing a property, you initially provide a long list for the client. Then comes the explanations, negotiations, and finally, the visits. This process has remained the same for decades and is very time-consuming for both sellers and buyers.
However, there's a game changer and it's already changing the way some industries like real estate operate and this is virtual reality (VR). The power of VR technology can help any company grow their business, increase communication with their clients and deliver a top-level service.
With the increase usage of the internet by potential clients, it's particularly important to adopt this new technology.
How Can We Use Virtual Reality?
For many people, virtual reality is associated with video games and entertainment. This technology, however, has huge potential in business and below are the most common uses of VR.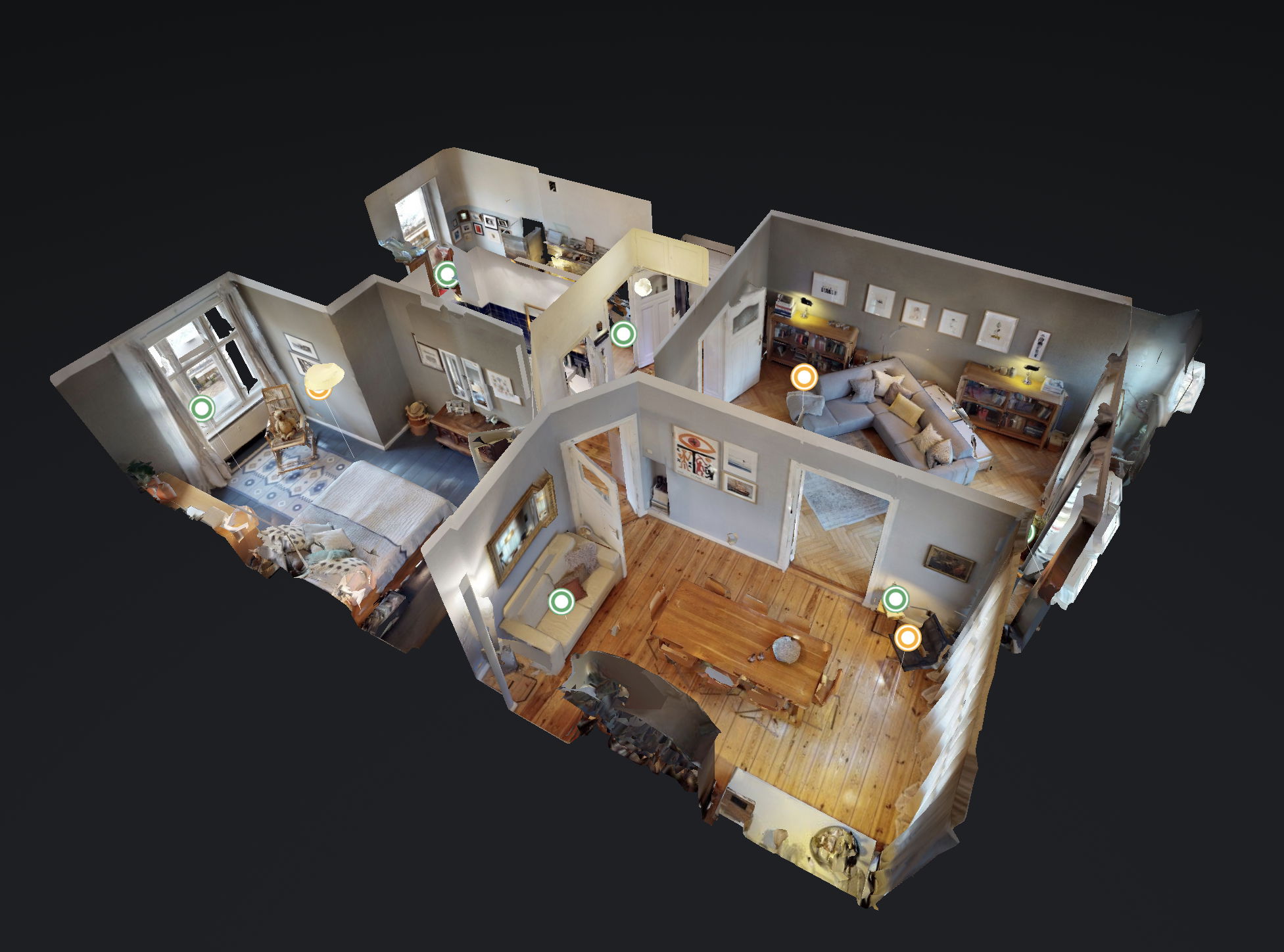 Virtual Property Showcases
If a client wishes to view a property, multiple visits normally take place before a decision is made. This requires a lot of time especially if a property is far from where a client lives, which is not only time-consuming but can be expensive.
VR technology helps resolve these challenges, allowing hundreds of people to virtually visit properties without leaving their homes. Simply log into the VR showcase and you can experience immersive, three-dimensional walk-throughs of properties. In a matter of minutes, clients can virtually visit dozens of locations and decide which are worth visiting in person.
Creating these interactive virtual home tours may seem complicated, but they are more interactive than a guided tour as the client can take their time going through the property. They can even if required take measurements to see if an item of furniture would fit.
Benefits of VR Technology
Saves Time
This is the biggest benefit – virtual reality solutions save time for both clients and sellers. Thanks to VR, there's no need to travel from one property to another and the clients can immediately have a full immersive three-dimensional tour.
As virtual reality can be shown across all different platforms such as PC, tablets and smartphones, the majority of people will be able to take VR property tours without leaving their homes.
The use of virtual reality in property means that all listed properties are open around the clock. With the help of VR, clients can visit properties literally any time, without sellers needing to be present.
Builds Emotional Connections
Virtual tours of properties help your clients visualise each property.
Unlike traditional visits when everyone is in a hurry, potential clients can take VR home tours at a time that's convenient and can focus their attention on the details.
The full immersive experience of virtual tours creates an emotional connection and engages clients a lot more efficiently than conventional photographs. Photographs may also look quite a bit different from how a property actually looks like in person.
Global Reach
We normally know quite well how much time each client requires. Arranging visits, showing properties, negotiating terms and prices – all of these tasks are extremely time-consuming, so it's no wonder that the average seller works with a relatively small number of clients.
Virtual reality can change this. Since most properties can be shown through virtual tours, sellers can work more productively.
Also, it doesn't matter where your clients live. Virtual reality helps you showcase properties even to long-distance buyers giving you more times to work with more clients and process more inquiries.
Saves Money
Developing immersive 3D virtual tours may seem expensive, but think of the investment compared to traditional marketing.
Virtual reality helps you save a lot of money by using the power of this technology making it instant and available to all your customers.
Instant Sense of Ownership
Negotiating with a client can be a challenging task for most sellers and that's when VR tours come into their own. They allow clients to virtually visit properties when they want too and for as long as they want. This establishes a sense of personal connection and ownership.
You can enhance the customer experience by providing additional information regarding the property. This will help your clients get all the information they need about properties before contacting you and arranging a real visit.
Conclusion
Virtual reality technology has already started to transform the property market and this we anticipate will increase quite dramatically over the next few months.
Virtual reality is going to become a big thing, and it is already transforming many industries. If you want to stay updated on how businesses can implement virtual reality, please subscribe.