Over the past few weeks, enquiries for virtual tours have definitely been on the increase and its not just estate agents asking for this service. The business sectors are expanding.
Simply put - How do we bring in trade when we're trying to get over the worst pandemic and economic crisis in our lifetime? The answer is simple, let's use the technology we already have and maximise its potential.
I normally say that you can never replace that first viewing of a property and this is 100% true but by creating and linking people to a 3D virtual tour is a definite step in the right direction. It creates a sense of ownership by building an instant connection.
Transforming Business Sectors
While 3D virtual tours are undoubtedly playing an important role in transforming the real estate sector, the applications of the technology can lead to exciting potentials, across a spectrum of unexpected industries.
From business centres and engineering, to high street shops, safety and insurance, the possibilities of the technology are opening up previously unconsidered prospects, and offer more efficient, cost effective and practical solutions across a range of industries.
By scanning the environment of a property, customers can have a more accurate idea of the space within and choose the space that feels right for them. Ultimately delivering better value by helping them make more informed and assured choices.
The benefits of giving customers a closer look at an environment can go far beyond real estate. For theatres, stadiums and concert venues, a 3D virtual tour can give buyers a clear insight and experience they will find at different locations, boosting customer satisfaction by ensuring they can book with confidence.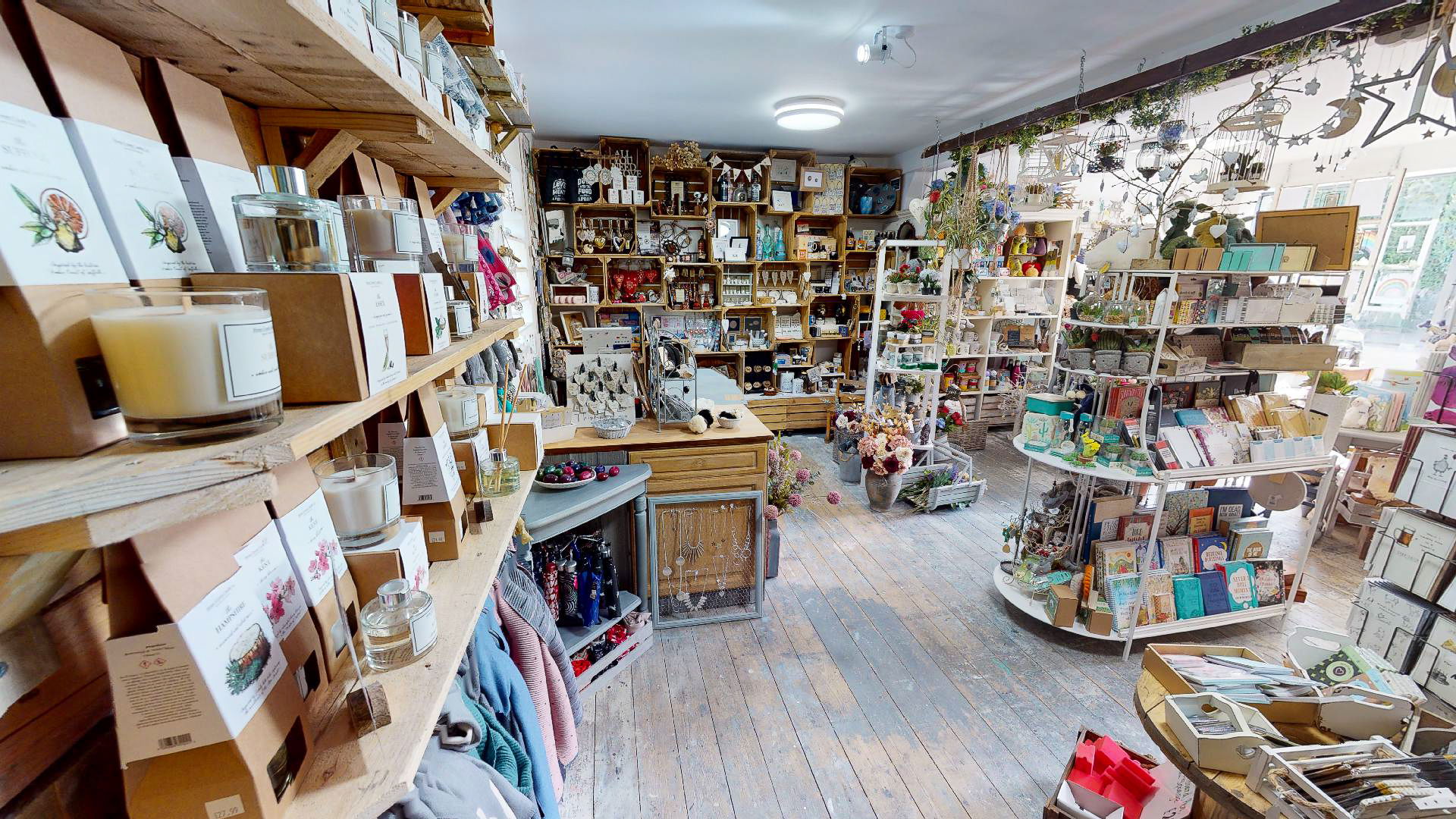 The Lost Sheet - Caterham
Improving Trouble Shooting
For businesses in the engineering sector, integrating a 3D virtual tour into the workflow can help to develop greater efficiency across workflows, by both enabling a better use of resources and creating new solutions to common issues.
Capturing the details of all areas, particular smaller spaces with a greater amount of detail, can allow easier troubleshooting by allowing you to inspect and view areas or equipment in greater detail. This insight can be used to identify potentially problematic areas without the need to review the site in person or work out solutions remotely.
By allowing greater complexity and detail to be captured in an in-depth 3D model, exceeding the limited applications of tradition 2D drawings. With a vast amount of information captured through the 3D modelling processes, firms can reduce their dependency upon repeated site visits or extensive 2D drawings. Instead a full model can reveal and give the opportunity to explore a space, with minimal intrusion and reliance on the physical environment.
This can help provide a more cost-effective solution, by cutting back the need to spend extensive time and resources on site visits, as well as minimising the impact on the area.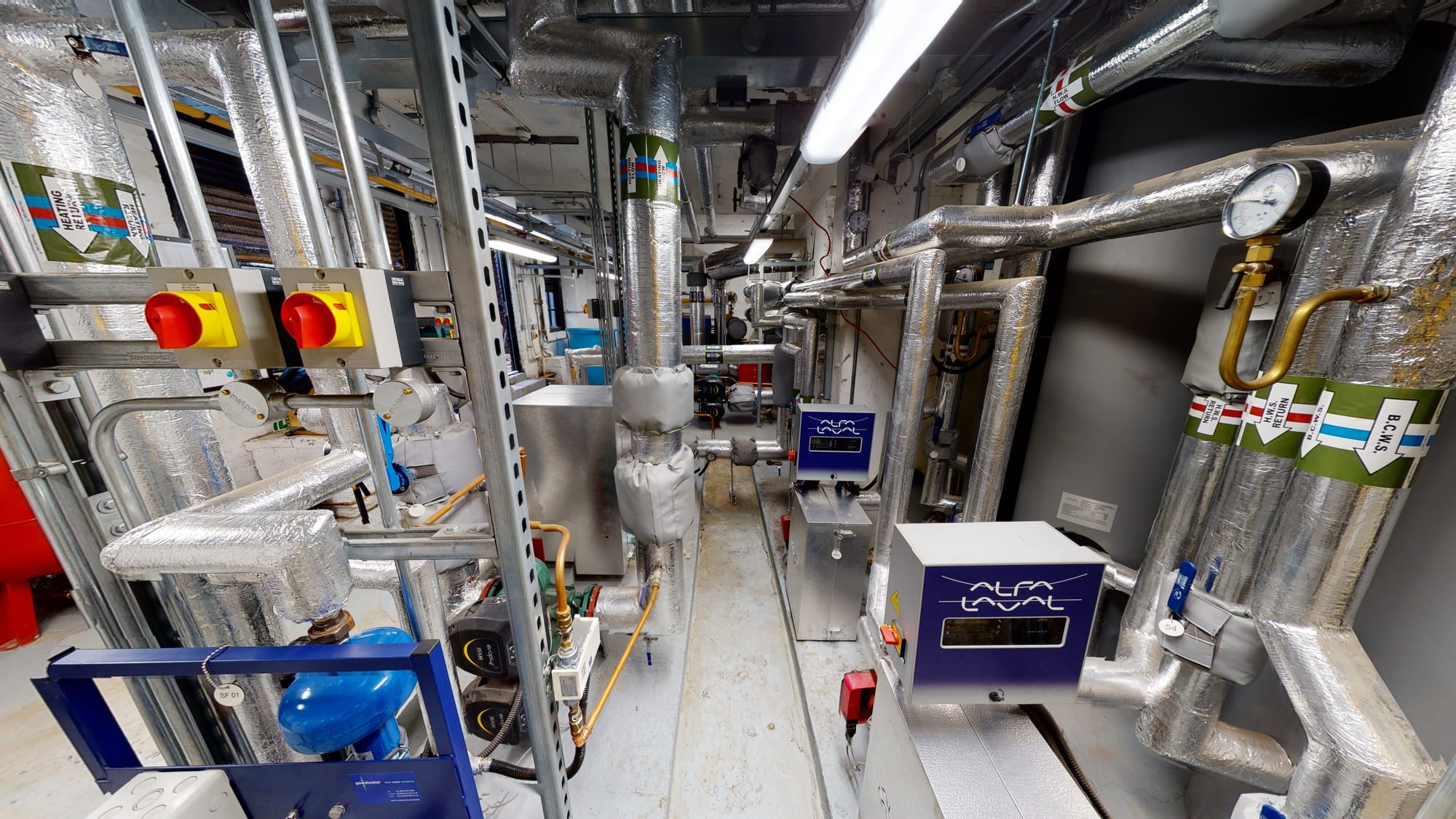 The Boiler Room - Eton Rise
Effective Risk Management
Within the risk management and insurance sectors, 3D virtual tour technology offers the unique opportunity to explore the scene of an event, long after its occurrence, or examine an area for potential risk factors that may lead to an accident. This can add invaluable insight into an event, through detailed and thorough capture of an environment.
An existing 3D virtual tour of a property can also prove to be an invaluable tool in investigations or disputes, when the cause of an accident may be difficult to identify, and this can be a useful resource for insurance claims assessments. By capturing a detailed 3D model of a space, investigators are able to review the original condition and set up of a space, identify likely risk factors and rule out potential causes. By creating a more reliable model for risk and claims assessments, 3D virtual tours can lead the way for greater efficiency and accuracy, reducing the need for costly and limited additional assessments or models.
With the ability to capture any physical space, add on or adjust existing models, and create an accurate and realistic replication of any environment, a 3D virtual tour can become one of the most important assets for businesses in any industry.
With an immense amount of information to be derived from this technology, 3DH Photography can provide a rich resource to businesses, providing essential competitive advantages across a limitless range of applications.